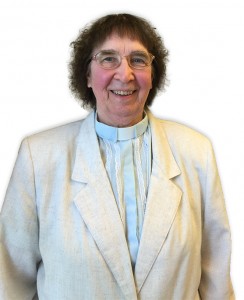 The Rev. Dr.  Mary  Lorraine Coufal is an Episcopal priest, spiritual director,  retreat leader and board certified hospital chaplain. She has ministered as chaplain in acute care hospitals and regional centers, as well as in psychiatric hospitals. 
As a spiritual director, retreat, seminar and workshop leader she has presented workshops and retreats throughout the United States. She is an active member on the leadership team of the Spiritual Directors of Central Indiana network.
She earned her Bachelor of Arts degree Cum Laude from Regis University,  her Master of Divinity degree from Central Baptist Theological Seminary, her Master of Pastoral Ministry degree from Seattle University,  her Master of Art degree from Webster University and her Doctor of Ministry degree from the Graduate Theological Foundation.  Her post-doctoral studies were at University of the South, Sewanee, TN.  She has attended and presented many workshops on spirituality, spiritual direction, dreams, pastoral care, prayer, grief and loss, guided imagery, relaxation and other related topics.
Her other experiences include supervising field experience seminary students in pastoral care, university students in counseling and trainees in spiritual direction.  She facilitates groups in spiritual direction and in using dreams for personal and spiritual growth.  She has worked in multi-cultural settings as well as having lived in Rome, Italy, for two years.
She can be contacted at [email protected].